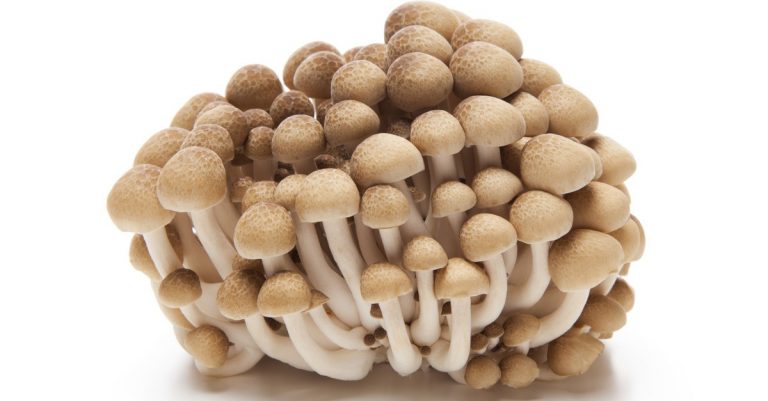 Saprophytic mushrooms, decomposers of organic matter, such as champignons or oyster mushrooms, can be grown in a house if we have a dark, humid and cool area where we can let them work.
A mixture of straw and cattle feces is used, which is fumigated with spores of the fungus and packed. These packs are already sold commercially, and we have to store and water them periodically. Little by little, the fungus mushrooms will appear on the surface.
Some mushrooms walk
Myxomycetes are a very peculiar group of fungi, forming plasticine masses instead of underground filaments. They live by decomposing organic matter, especially logwood, in humid forests and have bright yellow, red or orange colours.
They look like a melted candle or a mass of plasticine, and they move to find matter to decompose. They do this by creating currents of cellular plasma that push the fungus in a specific direction.
Mushrooms are the traditional religious drug of Europe
The relationship between mushrooms and witchcraft is long and rich since some toxic mushrooms do not kill but do have a stimulating or hallucinogenic effect used in the witches' ancient liturgies.
As a paradigm of this are the witch rings, which are circles of mushrooms that appear in the clearings of the forest and are technically called 'arils.'
An 'aril' is how the fungus removes its entire string of mushrooms from one season and is round in shape to emit spores in all directions better. They cannot always be fully appreciated, but in medieval Europe, it was believed that the devil lived in their center when they were seen.
On the other hand, the dwarfs in the stories inhabit red hat mushrooms with white tips because this species of mushroom, Amanita muscaria, is hallucinogenic and whoever ate it saw people deformed in their hallucinations.
It is also believed that there is an intimate relationship between mystics such as Santa Teresa and San Juan de la Cruz and a fungus called 'ergot of rye,' which affected rye bread and caused hallucinations in those who ate it.
It is also believed that El Greco was fond of hallucinogenic mushrooms and Antoni Gaudí; From there, according to this theory, their peculiar aesthetic conceptions, with elongated shapes, bright colours, and many curves in their geometry, would start.
There is a reason to catch them with a wicker basket
The wicker basket that collectors use has an ecological reason: to help the fungus to expand. When we put the mushroom in the basket, it releases spores that, with our movement through the forest, fall to the ground through the holes left by the wicker braiding so that we distribute them.
The Leonese Mycological Association' San Jorge'
This association was founded in 1975, although the antecedent arose in 1974. Therefore it is among the four oldest in Spain. She is the dean of the mycological associations of Castilla y León and has, among other recognitions, with the Gold Badge of the City of León. Currently, it has 220 members.
Its main purposes include advising on the world of mycology from general to scientific knowledge. The association also has a free species identification service on Monday afternoons to better understand mushrooms and avoid poisoning.
It also schedules mycological excursions and talks, and video projections with a mycological background. In addition, it organizes the traditional Mycological Week presented today and is one of the most traditional in the Iberian Peninsula, reaching its 44th edition.
Autumn has arrived, and it does so, accompanied by its still mild temperatures and, of course, its usual rains. From these precipitations and humidity, nature offers us a seasonal delicacy: wild mushrooms. It is the time when the most adventurous go into the mountains and forests to hunt for the best specimens (be careful with that! If you do not know how to recognize them, better not risk them).
But there are also more cautious. And for them, there is always the option of looking at the El Corte Inglés Supermarket and restaurant menus for the tastiest recipes and varieties: chanterelles, chanterelles, trumpets … Although if there is one that can be considered the king of the forest, that It is the boletus edulis. In risottos, as garnish, scrambled, or grilled, boletus adds a lot of flavour to any dish as well as complementing all – or almost all – the foods you can imagine.
Creamy rice with rabbit, boletus, foie and Valencian truffle slices
In a saucepan, put the oil to heat. When hot, fry the rabbit slowly until golden brown.
Add the minced shallot and the chopped vegetables.
Incorporate the sauce and bring the broth to a boil for eight minutes.
 Cook the snow peas whole together with half the garlic for four minutes and set them aside so that they can retain their green colour.
 Incorporate the rice in the previous broth for fifteen minutes, taste for salt, colour it with the saffron and doneness and be ready to taste.
 In a deep plate, put the rice timbale, placing a drumstick and a rabbit shoulder.
 Add two snow peas, two young garlic, two slices of biscuit, and two truffle slices, decorating the plate with the same ingredients.
Álvaro, Marcos! We are back with our North and South. Already in autumn, nothing better for this 'back to school' than to focus on mushrooms. They are a great delicacy that the earth gives us. Of course, better safe than sorry. Going out to search for mushrooms requires in-depth knowledge to avoid risks. This advice must always be kept in mind.
And as the old joke recalls about the two friends who are looking for mushrooms and find a Rolex watch and one of them gets angry and says to the other: "But what are we going to do, mushrooms or Rolex," we took the opportunity to bet on mushrooms in season, as delicious as wearing a good Rolex on your wrist.
Marcos Pedraza, chef La Ruta del Veleta, believes mushrooms are rooted in Granada only in season. As we are now in the precise time, he says they can be enjoyed simply, in simple preparations. "But they also appear in stews and meat stews. Even the mushroom casseroles with wild asparagus or some succulent lentils with chanterelles shine with height," he appreciates.
Part of the attraction of mushrooms, estimates the chef from Granada, is that they can only be consumed in season. "Lovers of this great delicacy can enjoy them both when collecting them and sitting at a table," explains the double pleasure of the Cetera season.